Tips for Group Reading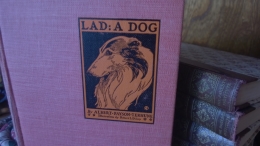 Reading to groups, especially to those in nursing homes and assisted living facilities, is a rewarding way to volunteer your time. If you wish to get involved as a reader, here are a few tips:
Ask the staff what time of day their residents are most alert and the distractions are at a minimum. Try to accommodate a schedule that will allow you to be present during their most attentive times.
Ask to see the room where you will read so you can get a feel for the layout and the potential distractions. The only space available might be an open living area where many workers, residents and guests come and go, so be prepared for interruptions and noises. If an interruption seems too great, don't attempt to talk over it. Simply pause for a moment and graciously let your audience know that you will resume again in a moment so that no one is rushed and no one is distracted.
On the day of your reading, go around the room and introduce yourself to each person before you get started. Many of the seniors in attendance have limited visitation with family and light up when addressed personally. Don't forget to introduce yourself to the staff, too.
Ample staff will almost always be nearby. If any disruptions originate from a resident, allow a staff member to assist with addressing that resident's needs.
Be prepared for a wide variety of mental alertness and ability to speak among the residents. Some residents won't be able to produce a sound above a whisper, if they can even manage that. Some residents may seem confused and might even ask you questions that you cannot answer. And other residents might be able to outwit you any day of the week. Even if your audience seems to drift off to sleep while you are reading, remember they are enjoying you being there, and you could be surprised to learn they were actually listening all along. Enjoy everyone as individuals in the best way that works for you and for them.
If you are reading from a chapter book to a small number of people and you are able to invest the commitment to finish the story over time, you can start at the beginning of the book. For example, I was able to read Filling Mama's Shoes to my dad in chapter order. But reading to a larger group is trickier.
If you are reading to a large group that might change often, or if you are providing a one-time reading, select a chapter or two in a book that can provide a short, stand-alone story. Give consideration to the context of the story you selected. If you don't know the personal history of the listeners, ask the staff if they feel your selection is appropriate. You want to entertain and enrich the listeners. You don't want to read them something that will upset or anger them.
Also, if you choose to read an excerpt from a book, keep in mind that you might need to provide an introduction to the chapter in order for your listeners to understand the characters and the context of their lives.
For example, when reading to a large group for the first time, I might choose to read Chapters 17 and 18 from Filling Mama's Shoes. These chapters work well as stand-alone stories, and most of the following chapters work well in pairs as stand-alone stories for follow-up reading during future visits if that opportunity allows. Regardless of the chapters selected, if I read a book out of chapter order I also provide an introduction and some small tweaking of the text in order to ensure clarity of the story being read. Should you wish to read a portion of Filling Mama's Shoes to a group, I can help you with the necessary introduction and chapter editing.
Upon finishing your story, spend time getting your listeners' feedback. Did they enjoy the story? What did they like best? Did the story remind them of anything? Let their answers spark conversations. You might be delighted at the stories your listeners share!
Don't attempt to overdo it. If you have a short story to read and know that a certain activity would complement it, check first with the staff to get their input. You might find that some residents are not physically able to participate in your proposed activity.
Finally, thank your listeners. Chances are good that they will ask you to return. If you are able to do so, let them know when to expect you next. I'm sure they – and you – will be looking forward to it.